Last Updated on 2023-05-01 by Birk Karsten Ecke
Photos from the very heart of Livonia – Castle Ruins and City of Cēsis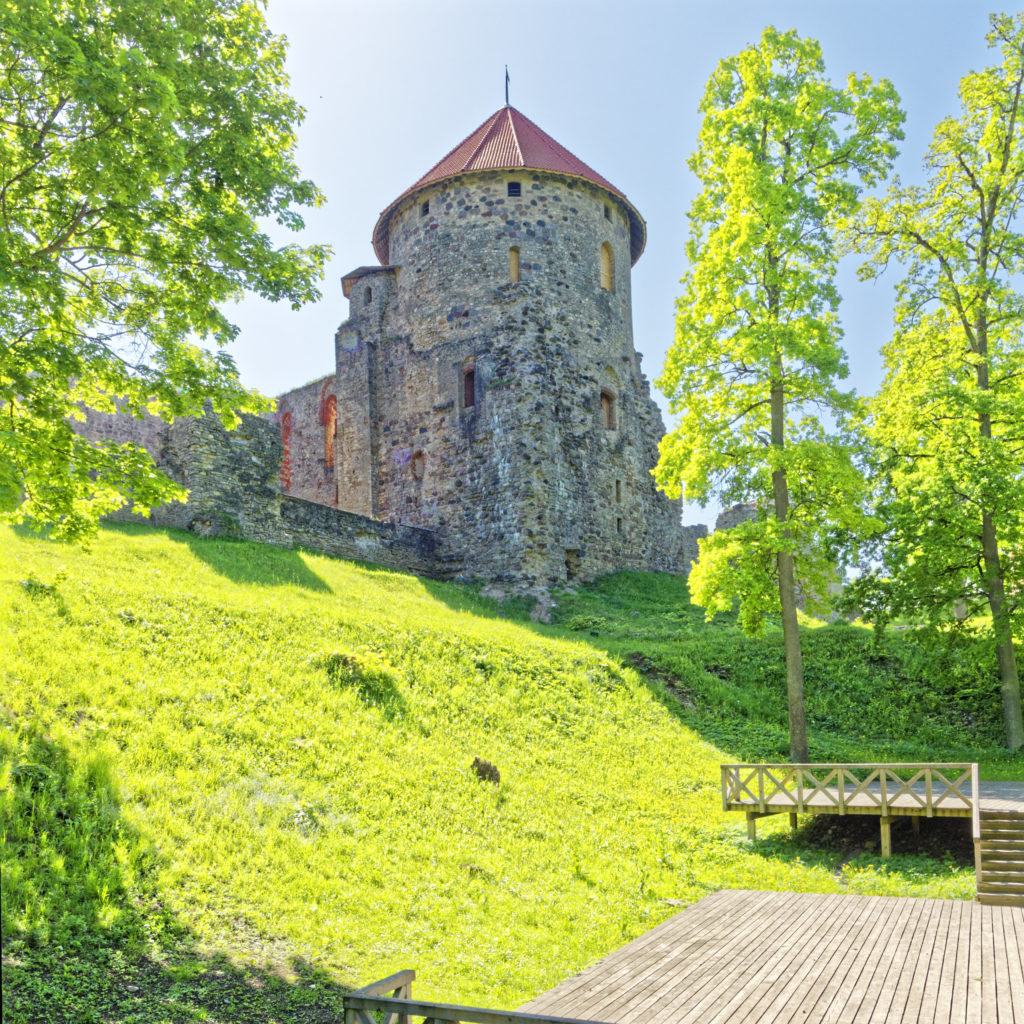 I would like to invite you to browse my photos from Cēsis. The small city is located in the north of Vidzeme, the historic landscape called Livonia. Cēsis has a long and turbulent history. Here the visitor encounters contemporary witnesses from the time of the Crusaders and the fight for an independent state of Latvia.
Sincerely yours
Birk Karsten Ecke
Cameras, Tools, Raw Converter and Copyright
¦¦ OLYMPUS OM-D E-M1 Mark II ¦ M.ZUIKO DIGITAL ED 7‑14mm 1:2.8 PRO
¦¦ DxO Photo Lab ELITE

¦¦ Until otherwise specified: Media © 2018 by Birk Karsten Ecke.
How to get there

By car
See the route planner below.
For information about driving in Latvia see Travel by car in Latvia – latvia-online.eu.

By bus
Latvia has a well-developed network of national long-distance bus connections radiating out from the Central Bus Station (Autoosta) in the capital Rīga. The buses are in good technical condition, well maintained and clean. The staff is friendly. In my experience, the driving style is prudent. The buses are usually on time. If you are satisfied with the ride, you are welcome to leave a small tip in the designated compartment on the dashboard when you get out. From Rīga to Cēsis and vice versa, the daily cycle time is one hour or less. For more information see https://www.1188.lv/en/transport.

By train
The railway network in Latvia has been largely neglected in recent years. There are still train connections from Riga to Cēsis with a daily cycle time of about two hours. For timetables see https://www.1188.lv/en/transport. The use of passenger trains in Latvia is currently difficult or impossible for people with a physical handicap. Platforms are not at the same height as the carriages.
About the Author
Birk Karsten Ecke
¦¦ I'm interested in photography and the recent history of Europe.
¦¦ I'm a staunch supporter of the European Union and current NATO policies.
¦¦ I support the measures taken against Russia, its criminal government, and its friends.
¦¦ The island of Rügen is my favorite place in Germany.
¦¦ My favorite travel destinations are the Baltic States of Estonia, Latvia, and Lithuania.