Content of this website
- stories, history and photos from the baltics - estonia ⌘ latvia ⌘ lithuania -
You can find a complete overview of all articles on the blog.
Go to the blog: latvia-online.eu/blog.
Pin Board - The 14 newest blog articles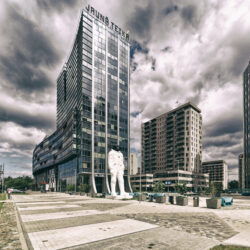 Latvia is undoubtedly not a country for social romanticists. There is no special social assistance system for disability and the elderly. However, those who are not entitled to disability benefits and old-age pensions can, under certain circumstances, receive the basic social security benefit (Valsts sociālā nodrošinājuma pabalsts). A family or individual is only considered to be in need if the average monthly income of each family member in the past three months has been less than EUR 128.06. Social benefits are only given to those who do not have savings, possessions or other support lines. You also have to be registered as unemployed with the State Employment Agency. For people with an employment but a lower income than 64, – EURO per month, there are special regulations, such as housing subsidy or a subsidy for the purchase of food.
About this website
At the end of the 1980s, the people of the Baltic States no longer wanted to be east, but west. No longer beeing part of the Soviet Union, but of modern Europe. Since then, they have accomplished everything they set out to do. Estonia, Latvia and Lithuania are now members of NATO, Schengen countries and have adopted the EURO. On the way to modernity, people have made some sacrifices. In particular, the small state of Latvia and the capital Rīga fascinates me again and again. This city has undergone a complete transformation from large industry to a banking and service location and is today the economic engine of Latvia and the Baltic States, the heartbeat of the region. Vilnius as the capital of Lithuania and Tallinn as the capital of Estonia are cities of my dreams too. On this website, under "Blog" and "Photos" you can go on virtual forays through Estonia, Latvia and Lithuania and see places that tourists rarely or never see. This website offers all this and much more, for example excursions into the history or stories from the business and politics of the Baltic States.
---